Hey there! Some links on this page are affiliate links which means that, if you choose to make a purchase, we may earn a small commission at no extra cost to you. We greatly appreciate your support!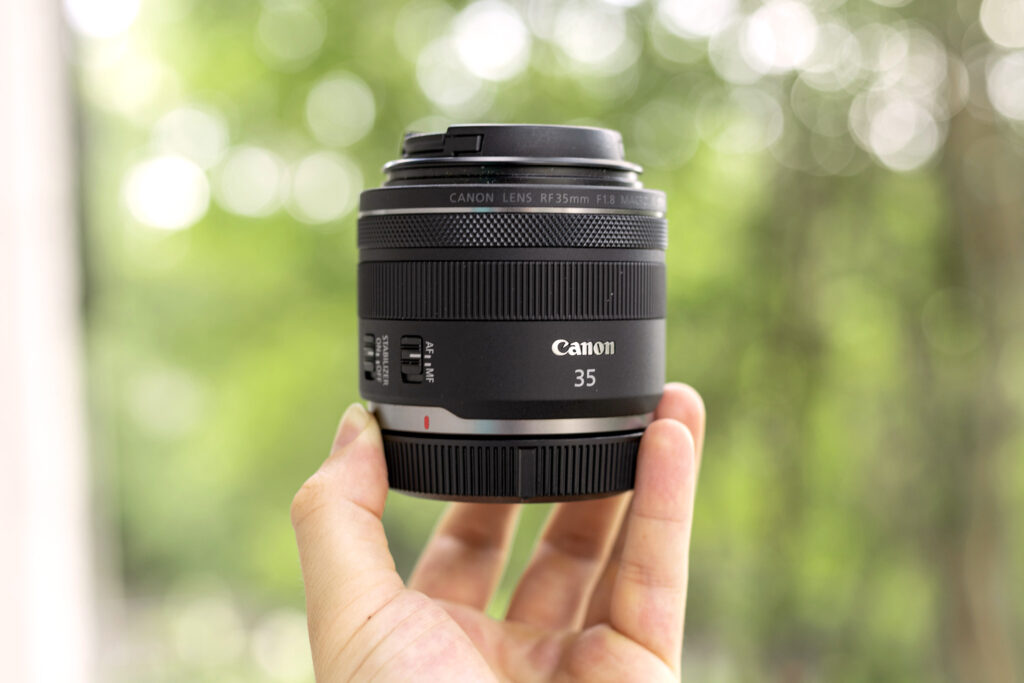 Are you going on a trip with your Canon camera and looking for a new lens? Sorting through the host of lens options can leave your head spinning. From zoom lenses versus prime lenses to different aperture sizes and focal lengths— there are just so many things to consider. I have used a total of 10 different lenses over the last several years for my photography endeavors and this article lays out my picks for the best Canon lenses for travel photography.
If you use a Sony system for your travel photography, check out our list of the best Sony lenses for travel. If you need something more compact than DSLR or mirrorless cameras with interchangeable lenses, check out our list of the best compact cameras for travel photography.
I've also included links to Black Friday deals I could find on these lenses!
A Quick Review of Some Photography Terms:
Just in case you need a refresher on some photography lingo, here are some important terms to know when purchasing a lens in order to understand the tradeoffs you might be making:
FOCAL LENGTH: focal length is the distance between the focal point (where the light captured by the lens converges into a focused image) and the sensor of the camera. It is measured in millimeters. A longer focal length will be more "zoomed in" whereas a shorter focal length will be more zoomed out.
APERTURE: aperture size is measured with the f/stop. F/stop is actually a ratio between the length of the lens focal length and the diameter of the aperture opening. You may have seen it as something like f/1.4. This is an abbreviation and the full way to write this is as f 1/1.4, with the 1 representing the length of the focal length and the 1.4 representing the diameter of the aperture. This means that the lower the f/stop number (i.e. f/2.8 versus f/1.4), the wider the aperture. Additionally, halving of the f/stop represents a doubling of the level of exposure. So for example, f/1.4 will result in twice the exposure of f/2.8. Wide apertures do two things: 1, allow more light to hit the sensor, increasing the exposure, and 2, create a more shallow depth of field, which is the amount of space in focus. This is a large contributor to the amount of bokeh, or background blur, present in a photograph.
ISO: This term originates from film photography, where an ISO level was fixed for each type of film. Higher ISO meant a higher level of exposure on an image. In digital cameras today, ISO is actually a form of in-camera post processing. Increasing your ISO may increase the exposure of your image without having to change the other settings, but it also runs the risk of making your photo extremely grainy. I recommend that you increase ISO only as a last resort when taking a photo.
STOP (OF EXPOSURE): a stop of exposure is a relative measurement of the amount of light that the sensor is being exposed to. An increase of one stop of exposure equates to a doubling of the amount of light hitting the sensor, and a decrease of one stop of light equates to a halving of the amount of light hitting the sensor.
My Picks for the 7 Best Canon Lenses for Travel Photography:
Overall Best Canon Lens for Travel Photography:
The Canon RF 24-70 mm f/2.8L IS USM lens is incredibly popular for good reason. When taking travel photos, I want something that gives me a lot of options. I find the wider angle lenses in the 24mm to 40 mm range tend to be best for things like travel portraits and street photography because they include more of the environment in the photograph without having to get extremely far away.
[Check out this article to see Canon's newest lens – a serious contender for the title of best Canon lens for travel photography.]
The lens' focal length allows for extreme versatility while also allowing for a wide enough aperture for low-light shots. This lens will also give you the background-foreground compression of a telephoto lens for dramatic scenes and flattering travel portraits. As far as performance, image quality is unmatched and the autofocus is precise and fast.
The downside of this lens is its size and weight. The Canon RF 24-70 mm f/2.8 is just under 2 lbs. This might weigh your backpack down a bit. In my opinion, the functionality is well worth it. But if you're traveling light, you may want to choose a prime lens instead (see below).
The level of versatility of this lens also does not come cheap though. Equivalent lenses will cost you from around $1300 for the Sigma budget equivalent to $2,999 for Canon's top-of-the-line RF 24-70mm f/2L USM lens.
Pros:
Can zoom between wide angle (24 mm) and telephoto (70 mm)
Good lowlight performance due to the f/2.8 aperture
Crystal clear image quality
Built-in Image Stabilization
Cons:
Expensive. Budget version is still over $1000
Heavy (nearly 2 lbs)
Canon EF Version: Canon EF 24-70mm f/2.8L II USM ($1,799)
Overall Best Canon Prime Lens for Travel Photography:
Staying true to Sigma's reputation of bringing high quality at affordable prices, this lens clocks in under $1000 – an excellent price for a premium lens. This lens packs a punch. The super versatile 35 mm focal length and the f/1.4 max aperture allows for a super short depth of field.
The lens also has excellent low light performance. You should be able to use this lens for almost any travel photography task. The weight on this lens is 1.47 lbs which is a bit on the heavier side. So it may not be the best option if you are looking to travel light. But for what you're getting in terms of performance, the camera's weight shouldn't be a dealbreaker.
This lens has an EF mount so if you have a newer mirrorless camera model, you will have to get a mount adapter.
Pros:
Short depth of field (very blurry background)
Excellent low light performance
Under $1000
Cons:
Heavy (1.47 lbs)
Fixed focal length (unable to zoom)
Not weather sealed
Best Budget Prime Lens for Travel Photography:
The Canon RF 35 mm 1.8 STM is one of my all-time favorite lenses. The photo quality is excellent. Many of the photos on our Home page were taken using this lens. The 35 mm focal length is the most versatile focal length and the super wide f/1.8 aperture allows you to shoot in virtually any lighting conditions. The lens is fairly compact which makes for easy travel.
This lens is also a macro lens, meaning it is capable of focusing on objects incredibly close up.
What's even better is that this lens costs just under $500, and right now it's on sale for $399. HARD to beat in my opinion.
Pros:
Versatile Focal Length
Excellent lowlight performance
Affordable
Compact
Short depth of field (very blurry background)
Cons:
Fixed focal length (unable to zoom)
Not weather sealed
Canon EF Equivalent: Canon EF 35mm f/2 IS USM ($579)
Best Budget Canon Lens for Travel Photography:
The Canon EF-S 18-135mm is hands down the best travel lens under $500. The focal length variability is borderline shocking- with the ultra-wide angle 18 mm length to the telephoto being at 135 mm. This is more than enough for practically any task. Its variable aperture of f/3.5 to f/5.6 will be adequate for brighter lighting conditions. You should be able to get good photos in slightly darker conditions too though, since this lens has built in image stabilization. This lens is part of the EF line, so if you have a newer mirrorless camera model, you will have to get a mount adapter.
Pros:
Massive zoom range
Under $500
Built-in image stabilization for clear shots in lowlight
Cons:
Limited aperture
Made for Crop Sensor Cameras
Best Canon Lens for Landscape Photography:
Get it on sale for Black Friday!
While photographing landscapes in the past, I've often found myself wishing I had a wider lens. Wide lenses are ideal for landscape photography because they give the camera a larger field of view than the human eye is capable of. This widened effect is excellent for capturing the vastness of a landscape scene.
The best Canon lens for landscape photography is the wide-angle Canon RF 15-35mm f/2.8 USM lens. This lens is part of Canon's high-end USM product line, which is known for its excellent image quality. Whether shooting on a hike or capturing a cityscape, this lens perfectly preserves every micro-detail of a landscape scene. Paired with an ultra-high resolution sensor such as the one in the mirrorless Canon EOS R5, you will be able to greatly crop in your images if needed as well as print your landscape photos in large format while maintaining perfectly crisp detail.
Pros:
Wide angle focal length
Good low light performance
Variable zoom
Excellent image quality
Canon EF Equivalent: Canon EF 16-35mm f/2.8L III USM ($1,239.95 Renewed)
Telephoto Lenses for Landscape Photography:
Some photographers, including famous landscape photographer Peter Lik, will elect to use telephoto lenses in the 200-800mm focal length to create a unique compression distortion on a landscape scene. Compression is where the background and foreground look much closer together than they actually are. This technique is responsible for photos you may have seen where the moon looks giant relative to a person, tree, or other object in the foreground. The moon actually hasn't been edited to look giant, but instead the photo was taken from very far away from the foreground object, and so from that distance, the moon looks much larger relative to the object.
To illustrate, here is a photo I took of a Peter Lik print titled "Bella Luna":
In my experience, most people will want to use a wide angle lens for a majority of their landscape photography endeavors. If you are trying to execute specific shots that require compression however, you may want to invest in a telephoto lens. Ultimately it's up to you. Here are a few telephoto lenses organized by price:
$299 – Canon EF-S 55-250mm F4-5.6 IS STM
$649 – Canon RF100-400mm F5.6-8 IS USM
$2,799 $2,299 – Canon RF 70-200mm F2.8 L IS USM
$2,899 $2,399 – Canon RF 100-500mm F4.5-7.1 L IS USM
Best Weather Sealed Canon Lens for Travel Photography:
The Canon RF 24-105 mm lens is weather-sealed and comes with a huge focal length range and a respectable f/4 minimum aperture. It also comes with a powerful image stabilization system that corrects for 5 stops of shake correction, making it much easier to shoot at slower shutter speeds. I based this my final pick for best weather sealed lens off of two assumptions:
Bad weather that would warrant a weather sealing will also imply a darker scene, meaning the max aperture needs to be wide. Though f/4 is not the widest, the image stabilization makes up for that
This lens can't be too expensive, as bad weather implies increased danger of camera drops. $1,299 is certainly not cheap, but it is a much more affordable price than the $2,199 of the Canon RF 24-70 f/2.8.
Pros:
Excellent weather sealing
Excellent autofocus speed and precision
5 stops of image stabilization (no blur even at very slow shutter speeds)
Moderate price for value
Cons:
Heavy (1.54 lbs)
Still may be out of the budget range
f/4 focal length will be limiting in extreme lowlight conditions
Canon EF Version: Canon EF 24-105mm f/4 L IS USM Lens ($709)
Canon's Best Travel Photography Lens for APS-C Crop Sensor Cameras:
This little lens, sometimes called the "pancake lens", is a perfect option for APS-C crop sensor cameras. For this 24 mm lens, the focal length is about 38.4mm. This is because Canon's crop sensor cameras have a 1.6x zoom when compared to a full frame cameras with the same lens focal length. This lens also has a fairly wide aperture for the price allowing for considerable adaptability between different lighting conditions. I recently suggested this lens to a friend who's somewhat new to photography for a trip to Japan, and he said it's all he used.
Pros:
Highly portable
Very affordable Price
Good lowlight performance
Cons:
Heavy vignette (border darkening) due to inexpensive build quality
Not weather sealed
Fixed focal length (unable to zoom)
What is the best focal length for travel photography?
From my experience, the best focal length for travel photography is definitely 35 mm. This length is great because it's a bit wider than the "normal" focal length. The focal length on most full frame cameras is 50 mm. So a 35 mm focal length gives your photos a distinct look. It also not so wide that you have to walk really close to your subject every time.
In case you didn't know, a "normal" lens is named such because it most closely emulates what the normal human eye can see. This can make shooting with these lenses a bit dull.
Wider-angle (less than 50 mm) or more telephoto lenses (more than 50 mm) begin to create spatial distortion. This distortion effects what the resulting image communicates. When used deliberately, these distortions can be a powerful tool.
I personally have found that wide angle lenses tend to have many more applications than telephoto lenses do. They also allow for you to shoot inside, which just simply isn't possible with a longer prime lens.
I like prime lenses because they force you to move instead of standing back and zooming in and out. Changing focal lengths is not the same as physically moving closer or further away from your subject, and each produces very different photos. So while it may feel awkward to get close to the action, it's good practice for any photographer as the effects on the resulting image are tangible.
Canon RF Lenses versus Canon EF Lenses
It's well known that Canon makes excellent lenses. Now, with many people switching to the newer mirrorless camera systems which use the RF lens mount, you may wonder if Canon RF lenses are better than Canon EF lenses.
As far as performance and image quality, there is little difference between RF and EF lenses other than that the RF lenses tend to have better autofocus precision and speed.
The real significant difference in Canon's lens catalog is between USM and STM lenses, and you will see this reflected in the price. I've found that the RF STM lenses are a bit better than the EF STM lenses, but the USM lenses are all professional grade across the board.